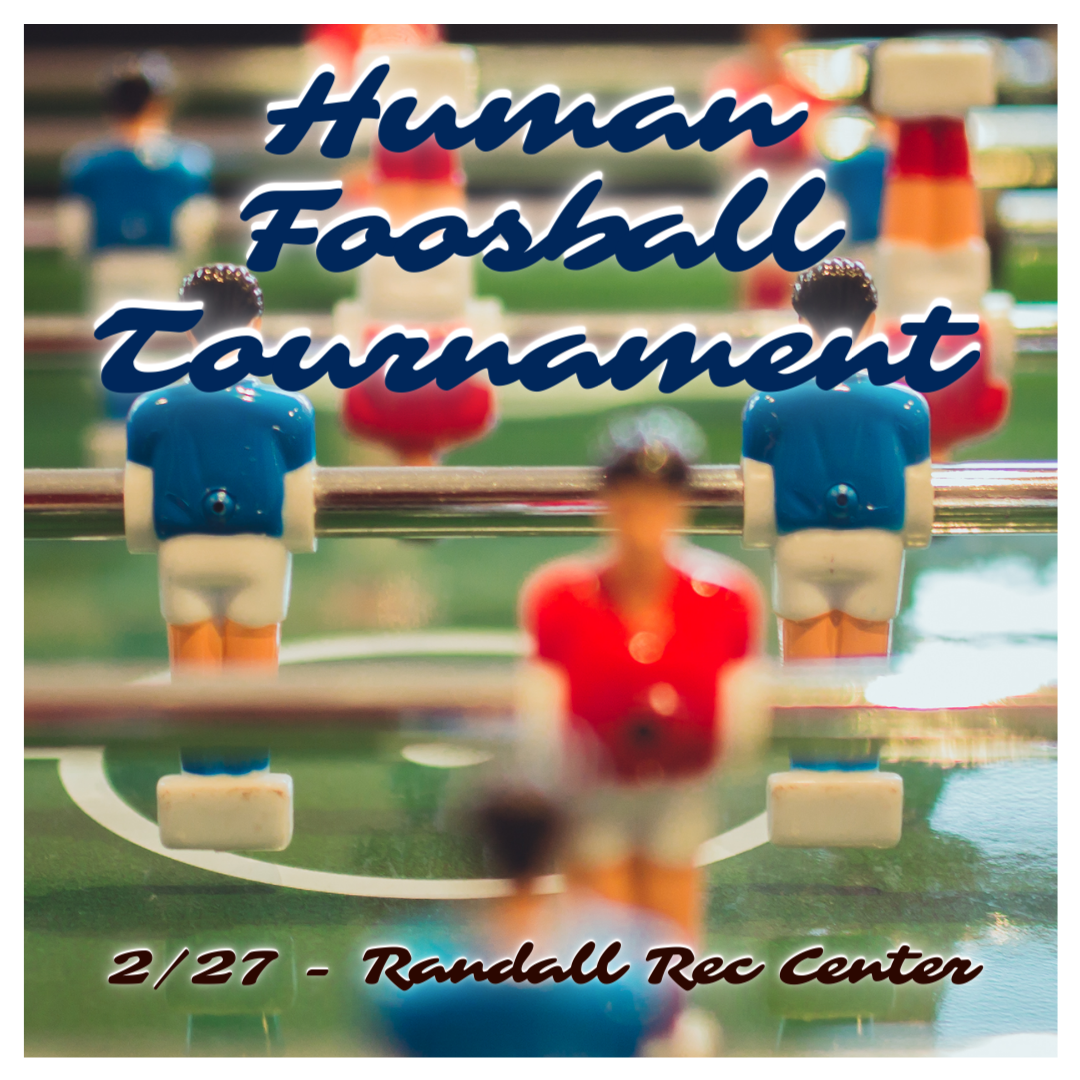 Join us on 2/27 at Randall Rec Center for a fun afternoon of Human Foosball!
How do you play? Human Foosball is a game designed for soccer players to compete safely in games during the COVID-19 pandemic. You can check out a live-action version of the game being played here!
Masks will be required during this event!
In this tournament, teams of six (including a goalkeeper) face off on a small field, which is divided into 12 set spaces. One player is assigned to each space. Players can dribble and pass the ball from inside their distinct areas, but they cannot leave or enter anyone else's area! Teams play the ball quickly between their players' set spaces while trying to score!
Check out how the field is set up in the image below.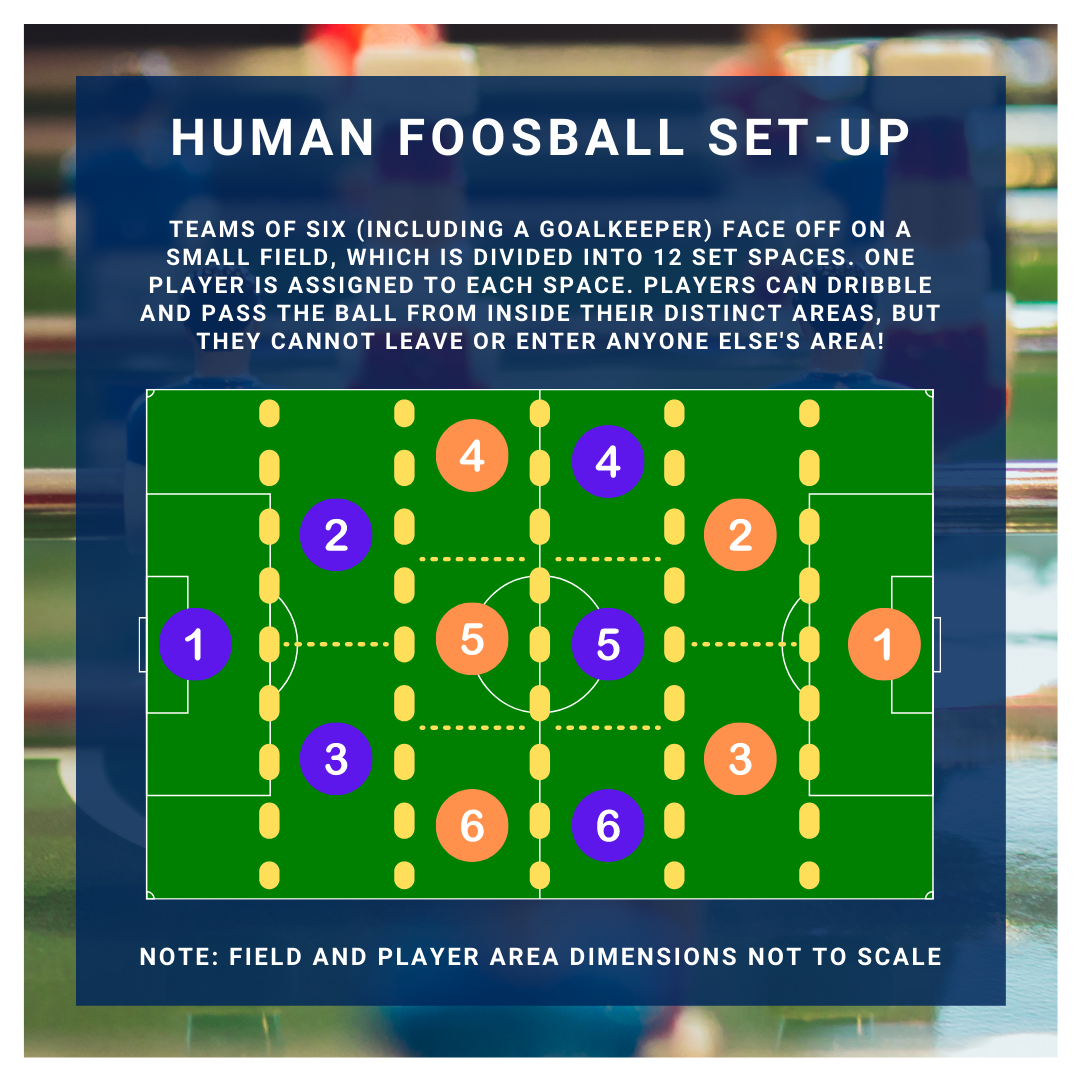 This fun, friendly tournament is open to anybody who'd like to play. There is no gender requirement, and the skill level is open. There is space for 8 teams, with a maximum of 7 players per team roster.
Full tournament rules and details will be published, soon! If you have any questions abut the event, let us know.