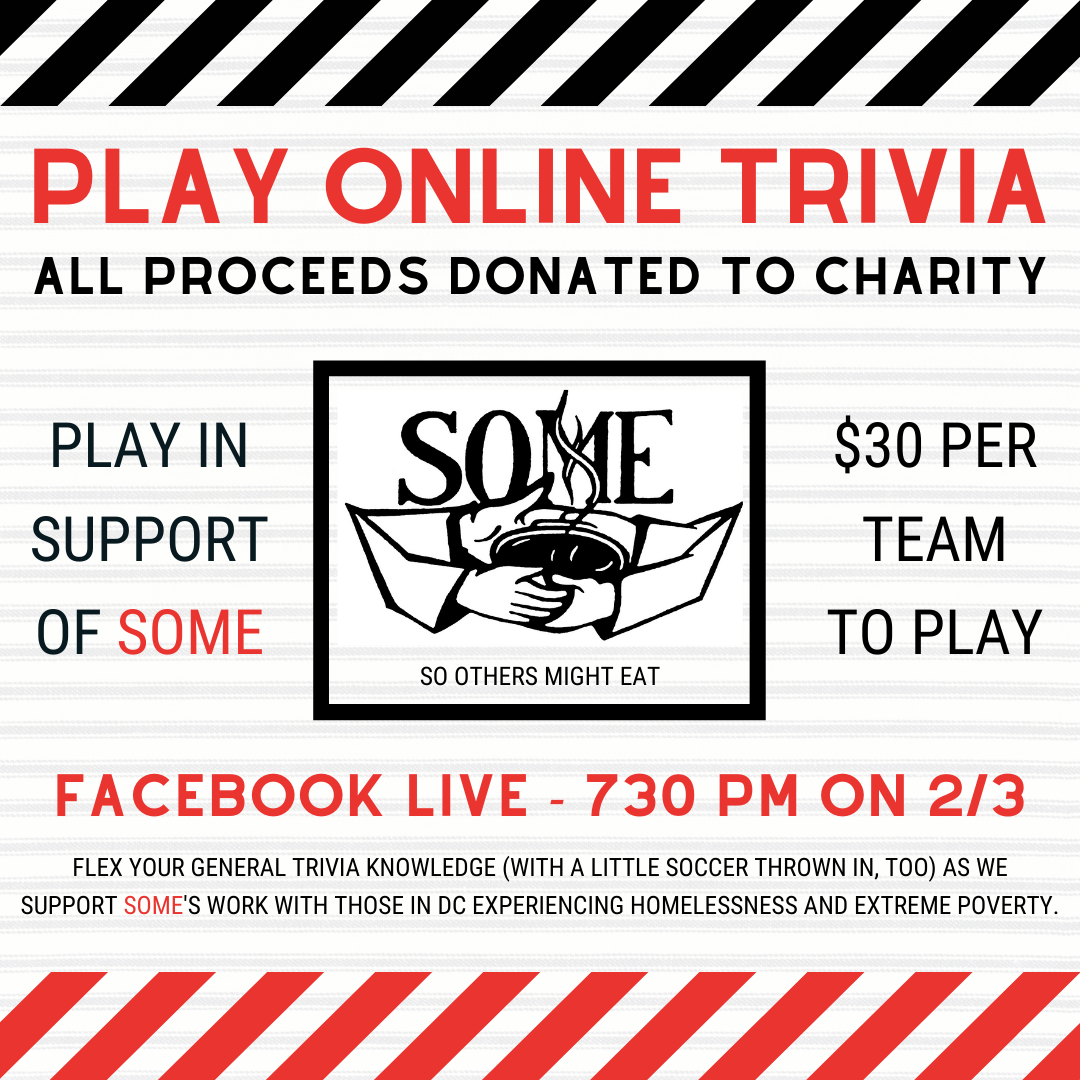 Join us for a round of Online Trivia in support of So Others Might Eat, a D.C. based service organization serving our neighbors experiencing homelessness and extreme poverty.
Trivia will take place via Facebook Live on Wednesday, 2/3 at 7:30 PM for online soccer trivia.
You don't have to be a soccer expert to play… This is NOT a soccer-specific trivia night, like events we've hosted in the past! The game will feature questions about music, pop culture, geography, and more, with bonus questions each round about soccer!
Cost is $30 per team to participate (maximum of 6 per team) and all fees are donated directly to SOME! Fair warning… questions can occasionally be PG-13, so keep that in mind if you have kids who may want to play.
Once you register, all you have to do is join us on Facebook Live on 2/3 at 7:30 PM, and follow the directions and links we'll provide in the comments!
At the end of the night, the team with the most points will win a virtual happy-hour, courtesy of our league sponsors Heineken!
See you on Wednesday!